THE COMPANY
J CHEN PROJECT, formed in 2008, is a modern dance company based in New York City exploring how we perceive and create identities within the collective human experience through innovative and culturally-based dance works and community engagement initiatives. The Company provides high-caliber dance education and professional career advancement workshops to pre-professional dancers, as part of its Mentorship Program, and hosts an annual choreography festival, 'TRANSLATE (voices of dance),' in partnership with Dixon Place, to present emerging and established dance makers in NYC.
Within the past 10 years, the Company has been fortunate to receive generous funding from the Lower Manhattan Cultural Center, Jerome Foundation, and the Taipei Economic and Cultural Center in NY. J CHEN PROJECT's work has been commissioned by Rutgers University, Desales University, Orange County School of the Arts, Yangtze Repertory Theater, and Women in Dance, with press featured in The Huffington Post, Broadway World and Dance Magazine.
earned her BFA in Dance from NYU Tisch School of the Arts. She has performed works by Gus Solomons Jr., Deborah Jowitt, Keigwin + Company, David Dorfman Dance, Patricia Hoffbauer, Brian Thomas, Rachelle Rak, JT Horenstein, Adam Cates, Eryc Taylor, and Derek Mitchell. Jessica has danced at Danspace at St. Marks Church, Alvin Ailey, Symphony Space, Peridance Capezio Center, La Mama, The Skirball Center, Dixon Place, and Lincoln Center for NYC Fashion Week. Jessica has had the honor of dancing back-up for Paula Abdul, performing at a TED Talks TEDx event, and was dance captain in the Off-Broadway production of The Portal at Minetta Lane Theater. She is enjoying life as a freelance dancer, dance teacher, choreographer, and fitness trainer for NW Method by Nicole Winhoffer. Jessica is represented by McDonald Selznick Associates and is so excited to continue dancing, creating, and inspiring with her J CHEN PROJECT family this season! Jessica joined J CHEN PROJECT in 2011.
is a life-long dancer, proud member of Actors' Equity, and holds a BA from the University of Tennessee's prestigious College Scholars Program. Past credits include Justin Bieber, Sonya Tayeh, Broadway Bares (BC/EFA), Walt Disney World & Universal Studios, as well as Radio City Music Hall. Currently, Sandy is a guest faculty member at Broadway Dance Center and regularly performs in NYC. Sandy joined J CHEN PROJECT in 2012.
is honored to be a part of J CHEN PROJECT. A transplant from Miami, Florida, he has had the opportunity to work and train with a multitude of dance artists and studios while completing his BFA in Dance Performance from Florida International University. Alongside this great opportunity with the jchen project, Rafael works closely with the JamFam, a tight-knit artist collective including recording artist Mila Jam. Rafael joined J CHEN PROJECT in 2013.
was born and raised in Northern California. She attended the University of California at Santa Barbara, where she earned her BFA in Dance and BA in Psychology. During her senior year at UCSB she was selected to dance in the UCSB Dance Company. The Company traveled to Czech Republic nd Italy, where they performed choreographic works by Jose Limon, Jerry Pearson and Nancy Colahan. Upon moving to New York, she had the opportunity to work alongside Jessica and the lovely dancers of J CHEN PROJECT. Elizabeth is looking forward to continuing her collaboration with these talented artists. Elizabeth joined J CHEN PROJECT in 2015.
fell in love with dance at an early age in her hometown of Baltimore Maryland. Since graduating with a Bachelor of Fine Arts in Dance from George Mason University Anna has had the pleasure of holding a fellowship at Gibney Dance, being a founding member of Natalie Johnson Dance, and serving as a teaching artist with Artists Striving to End Poverty, locally and internationally.
Currently, Anna is a performer and educator with Jessica Lewis Arts and dances with Sea Legs Dance. When she's not in the studio you'll probably find her with her homework as she pursues another of her goals, becoming a registered nurse. Anna joined J CHEN PROJECT in 2016 and is elated to continue learning, growing, and moving with her peers.
(Photographer)
is a dancer turned photographer who loves the juxtaposition between still and moving, which she explores in her art as well as her daily life. Vanessa is based in New York where she studied photography at Marymount Manhattan College, and now works as a photographer and retoucher. Vanessa has photographed for companies such as J CHEN PROJECT, Curious Jane Magazine, Parker McKay, The Wandering Theatre Company, Naganuma Dance, and Earl Mosley's Institute of the Arts. Vanessa has been working with J CHEN PROJECT since 2011. You can frequently find her dancing through supermarket aisles, combing through books at the Strand, or addictively scrolling through Pinterest and Instagram at a local coffee shop. www.vgbphotography.tumblr.com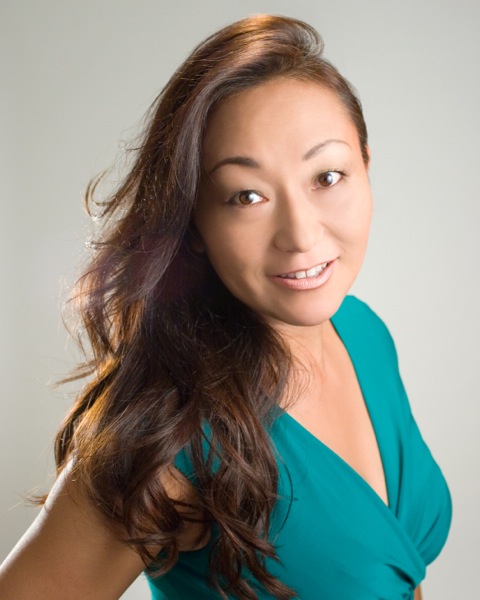 (Costume Designer)
born in Japan, has been a dancer, teacher and choreographer for more than 20 years in both her native country and the United States. She trained with The Ailey School in New York City.
In 2003, she returned to New York to transition into a career as a wardrobe supervisor. She began working with Ailey II,Since then, she has been hired to work for companies such as Martha Graham Dance Company, Elisa Monte Dance, Limón Dance Company, Lar Lubovitch Dance Company, The Lucinda Childs Dance Company, & Parsons Dance. In addition, she has worked as a Production/Stage Manager for Earl Mosley's Institute for the Arts (EMIA) and Wardrobe manager /residence costume designer forFiorello H. LaGuardia High School.
Her greatest joy, now, is using her experience as a dancer and wardrobe supervisor to design and create costumes. She has designed costumes for Alvin Ailey American Dance Theater, Ronald K. Brown/Evidence: A Dance Company, TU Dance(MN), Peridance Contemporary Dance Company, Marymount Manhattan College, The Ailey School, Aubrey Lynch (Harlem School of the Arts & "Mr. Aubrey's Show Kids") and J CHEN PROJECT.